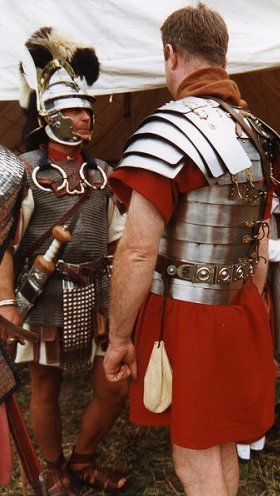 History on TV:
The 'cable revolution' in the USA led to a huge increase in demand for historical documentaries and this trend is already being repeated in the UK. Historical programming is taking up an increasing amount of airtime in the UK and research into potential broadcasters of Munin productions has generated some very encouraging results regarding the market to be targetted:

Channel Five Statement of Intent:
"Documentaries and factual programming in general were a major triumph of 2002. We will build upon this and commission new strands for 20:00 and create more opportunity for new one-offs and series for 21:00....There will be more documentaries made by Five than ever before, and many new 21:00 slots to replace some of the weaker movies. Our aim is to reinforce our growing reputation for rewarding, informative documentaries designed to appeal to a broad audience."

Channel 4 :
"History is one of Channel 4's most successful factual areas, regularly delivering programmes that achieve both substantial audiences and critical acclaim. The strands The Real... and Secret History form the heartland of the history output. The ideas that succeed here will be intelligent but appealing, rigorous but entertaining and achieve audiences of between 2.5 to 3 million."
"We also welcome ideas that explore formats beyond the classic history documentary, particularly for the 8 pm midweek slot. Second World War subjects perform well, but contemporary stories and ideas from other historical periods are currently under-exploited."
The BBC:
"History is white hot at present, with the monumental History Of Britain by Simon Schama and Laurence Rees' award-winning Nazi series."

"History is a multi-million business that is taking publishing and television by storm. In terms of sales of non-fiction, only the market for computer books is growing more rapidly than history. A global conference of television history producers was just held for the first time. Inevitably the first press release was entitled: "History is the new rock'n'roll".
The BBC's Creative Director of History, Laurence Rees said that one of the reasons that history made such good TV was that, it was like a game show,
"The suspense of waiting to see who won the battles, struggles for power, or revolutions meant history saved its prize-winning moments till the end. In TV jargon, history programmes have a good 'reveal'."
-------------